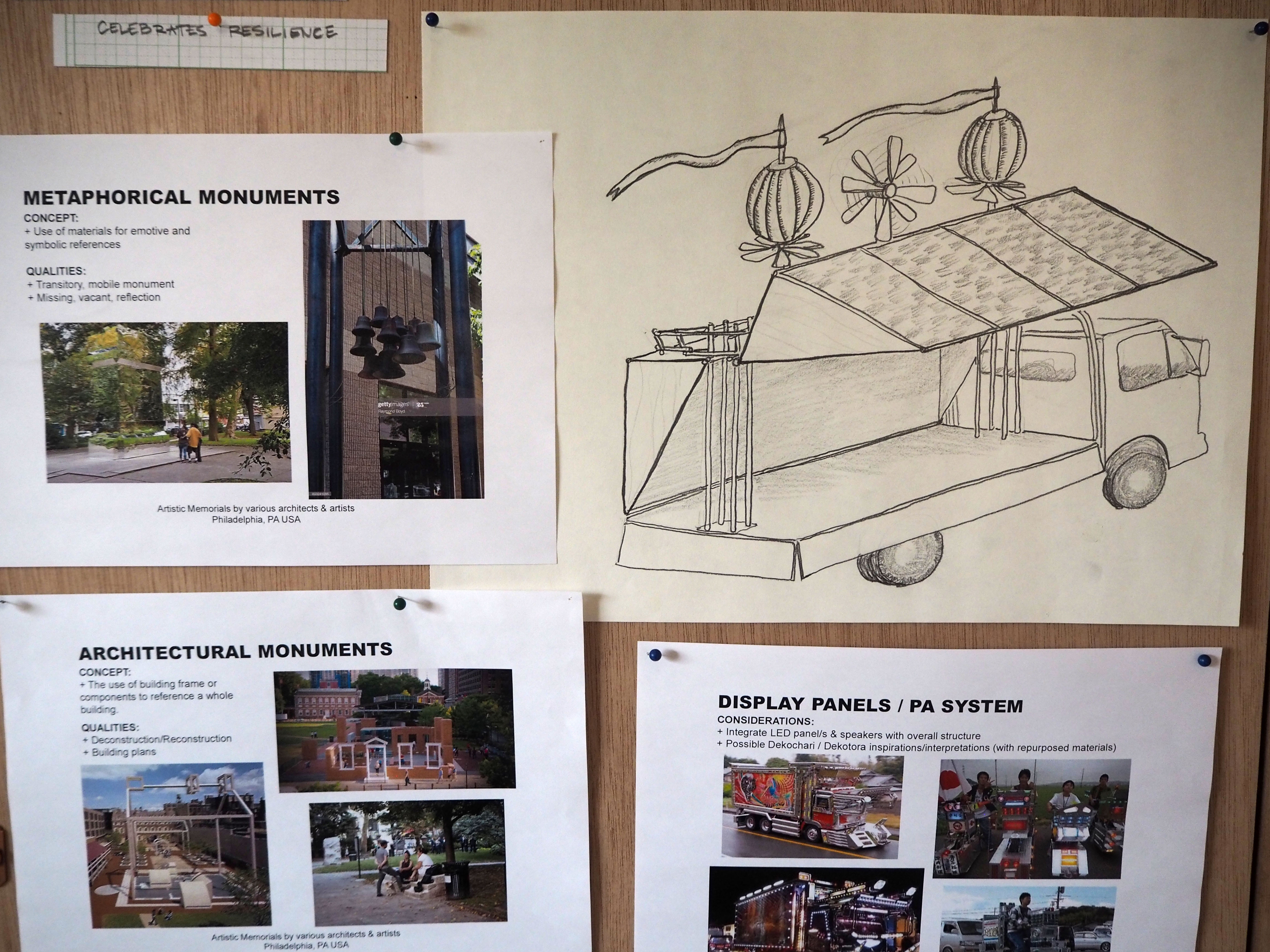 玉川田園調布 世田谷区 東京都
Tamagawa Denen Chofu, Setagaya, Tokyo
Spring/Summer, 2020
The prolonged pandemic and cyclical shutdowns allowed us time for much-needed additional research. Our design concepts pivoted and morphed as we continued to learn about COVID-19. Contending with invisible risk in relation to the 311 Triple Disaster has been a project theme from the start. Living with the corona virus, we have been forced to reinvent ways for communities to safely engage and interact.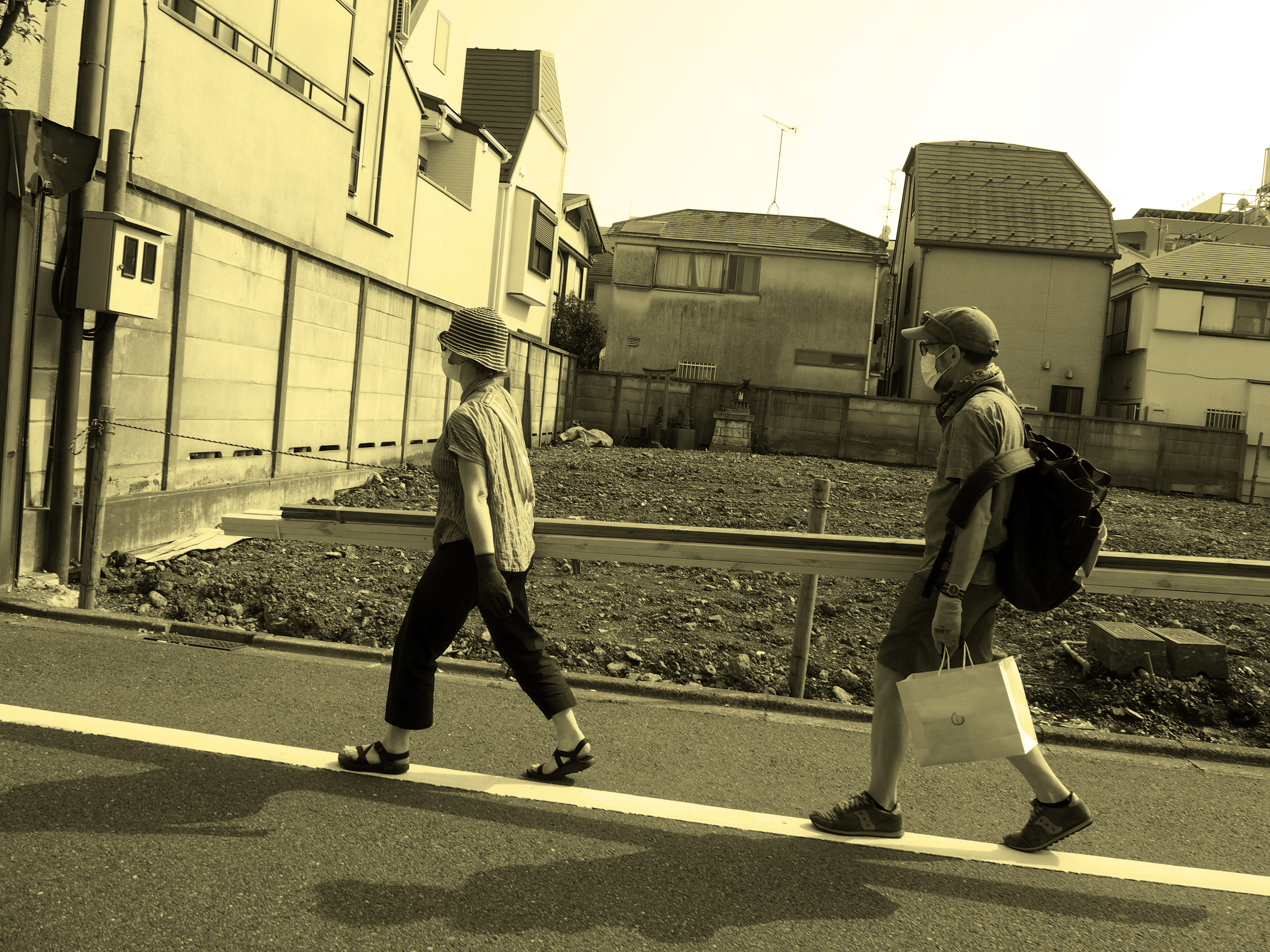 Early in the spring state of emergency, we coverted part of our flat into a much-needed workspace. This wooden 'room-inside-of-a-room' became a meeting space where we could think aloud. We made visible the many permutations and adaptations of Tabi Wa Sumika's form.
Week by week, month by month, the pandemic's influences compelled us to change our creative strategies. We had initially planned to travel from Tokyo to Fukushima in a 2-ton truck outfitted with an artists'-designed gathering space. We wanted to meet with survivors in small groups, to learn from their strategies to overcome a monumental disaster. From their expressions, we planned to generate a new form of collaborative haiku based on the ethos of
Matsuo Basho
, the 16th century originator of contemporary haiku.
When it became clear that it was no longer safe to travel or meet in groups, we imagined how this truck could become an instrument to be played by the wind using materials from the disaster-region. Hourglass forms referenced traditional drums, and spoke of the strange passage of time. But was logistically impossible to obtain these materials. And staging any type of public interaction at all posed risks that we were not willing to take.
Throughout these changes, we were determined to stay true to our primary goal: highlighting unheard voices from the Tohoku region.