Hino Meeting // Hamura Plant
Hino Motors
Hamura Shi, JP
Feb // 2020

We are incredibly fortunate that Hino Motors, Ltd., one of the largest Japanese manufacturers of trucks & buses, is one of our key sponors.

We were invited to one of their plants outside of Tokyo, a massive complex of hangars, roadways, & office buildings.

Our small group was transported from the entrance gate to our meeting site in a full-size bus. The entire interior of the bus was curtained for our 15-minute journey across their campus. Though we were granted permission to document our meeting, the plant itself was hidden from view.
Design considerations, road protocols, techinical production, & implementation strategies are being spearheaded by these Hino experts:
General Manager, BR2020 Planning Division
Deputy General Manager, Body Application & Special Purpose Vehicle Department
Project Manager, Customer Technical Center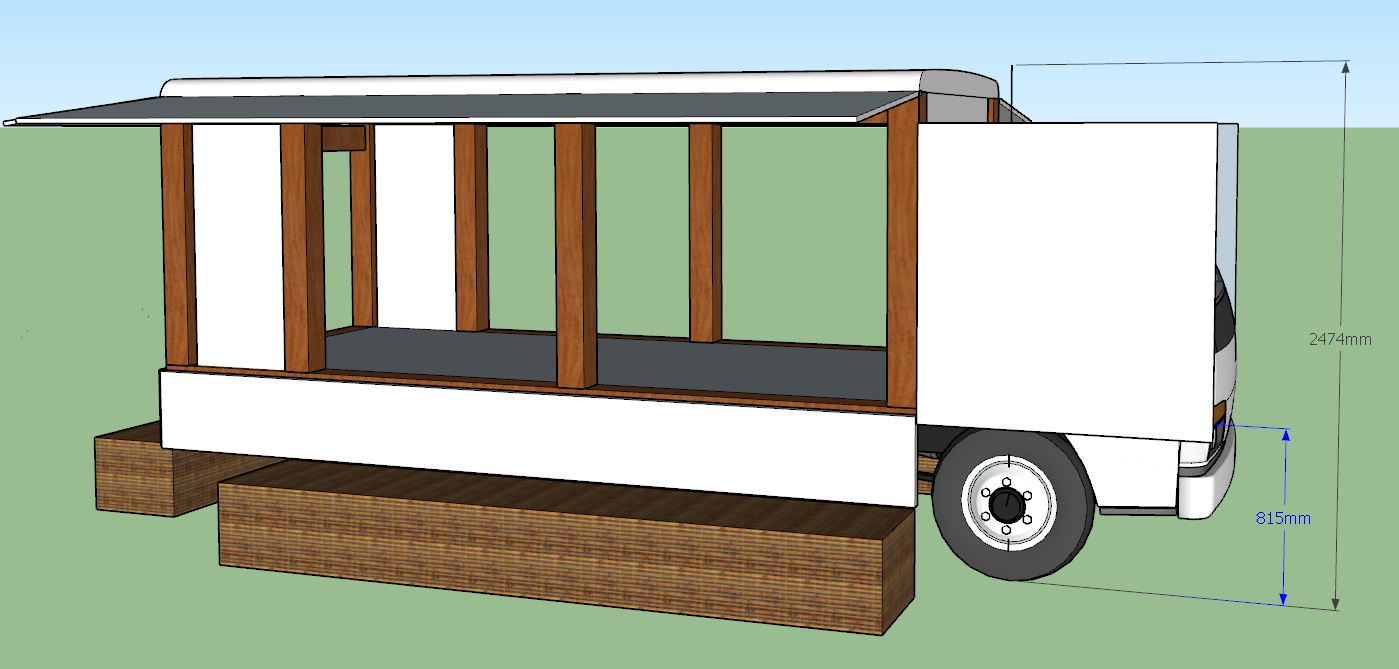 Based on email correspondence, the Hino team created preliminary design sketches for the 2-ton truck they will provide for us. Our initial ideas included a small room in which Fukushima residents could meet, share experiences & generate collaborative writings.

A vast array of specialty trucks, from policitical vehicles & touring advertisements to cafes, campers & mobile 'traditional gardens' inspire our conceptualization process.

So much has changed in a short period of time. Because of the COVID-19 pandemic, we have been reconceiving design concepts to ensure safe & meaningful interactions.